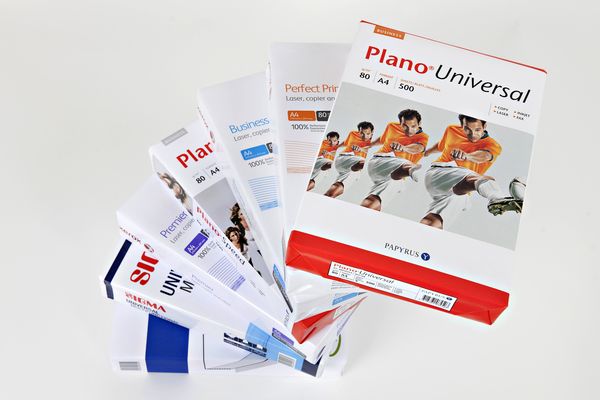 Walki Group, a leading producer of technical laminates and protective packaging materials, will invest in a new multi-colour flexographic printing machine in Poland to further enhance the printing quality of its ream wrap products offered to Central and Eastern European markets.

The investment includes a new 10-colour flexo printing machine that will be utilised in the production of ream wrap used mainly for the wrapping of A4 and A3 copy paper reams.

The new machine, estimated to be in full production during the fourth quarter of 2013, will be located at Walki's Jatne plant, situated 40 kilometres South-East from Warsaw. The supplier of the printing machine will be Comexi Group of Spain.

-The printing machine's possibility to use 10 colours gives our customers more possibilities in terms of design and special effects. Accuracy of the machine's printing result is excellent and the machine will also be using environmentally friendly water-based inks, notes Marko Siltala, VP of Walki's Operations & Business Line Ream Wrapping, Paper Packaging division.

Preparing for growth in Eastern Europe and Russia

- Paper is still the best media to read longer documents and texts and the consumption of copy paper is expected to grow in Eastern Europe and Russia in the near future. Walki wants to strengthen its position as the leading supplier of ream wrapping material in Europe and the new investment is aimed to serve our customers in Central and East Europe even better than today supporting their needs for attractive packaging, Siltala says.

Due to the anticipated growth for paper products in Eastern Europe and Russia, Walki also opened a new plant in May in Russia, Siltala adds. /ins


Caption:

Good printing quality of Walki's ream wrap makes a product stand out from other products. Packaging also provides protection against damage as well as a moisture barrier to the paper so that copying machines can run smoothly in all weather conditions.
© Walki Group Oy


About Walki Group

Walki Group specialises in the production of fibre based, intelligent, multilaminate products for markets ranging from energy saving insulation facings and construction membranes to barrier packaging solutions. The Group has plants in Finland, Germany, the Netherlands, Poland, the UK, Russia and China with a workforce of about 1,000 people. Annual net sales for the Group are over 300 million Euros.